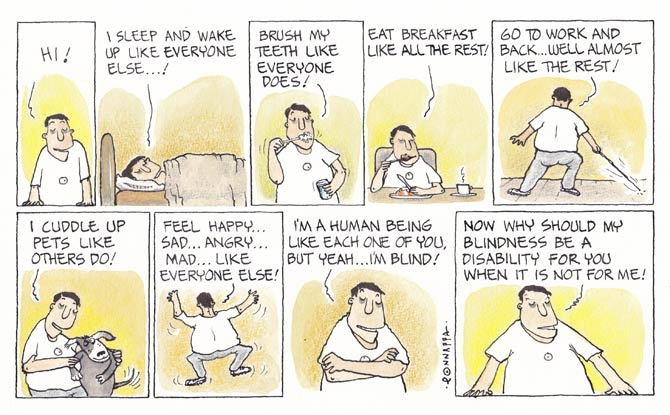 Antarchakshu® 2.0 Season 3
Inclusive Education Resource
The XRCVC has been actively working on research and implementation of Inclusive Education Models specifically for the Indian Context. It has built models that can be easily replicated and scaled and resources that could benefit other organisations, practitioners and persons with disabilities themselves. Below is the effort of the XRCVC to share its knowledge base with the hope that the same will help drive inclusion in various set ups. For any query or assistance feel free to contact us. Inclusive Education Resource
Research Report Released (On Accessible Geometry Construction Kits)
Direct Support & Training
If you are a person with vision impairment or a parent, caregiver or educator feel free to access any of our range of services: Access Technology Support, Training Services : Computers, O&M, English, Life skills, Volunteer Support...
Achieving Access - Advocacy Initiatives
Ensuring environmental access is key in ensuring that vision impairment or loss does not result in a disability. XRCVC's advocacy initiative works in four main areas of print access, financial access, educational access and independent living.
Breaking Barriers - Awareness Initiatives
The biggest barrier in inclusion is the barrier of the human mind. The awareness initiative through mega events, workshops and talks aims at breaking myths resulting from both lack of information and a closed mindset to help individuals...
National Level Online Workshop on Making Online Learning Inclusive for Student with Disabilities: St. Xavier's College (Mumbai) - XRCVC